Fortuna Dusseldorf striker Dawid Kownacki has heaped praise on compatriot Robert Lewandowski by stating that he is one of the best marksmen in the world. The 22-year-old has played alongside the Bayern Munich striker at the international stage for Poland and he has spoken positively about the quality of the country's captain.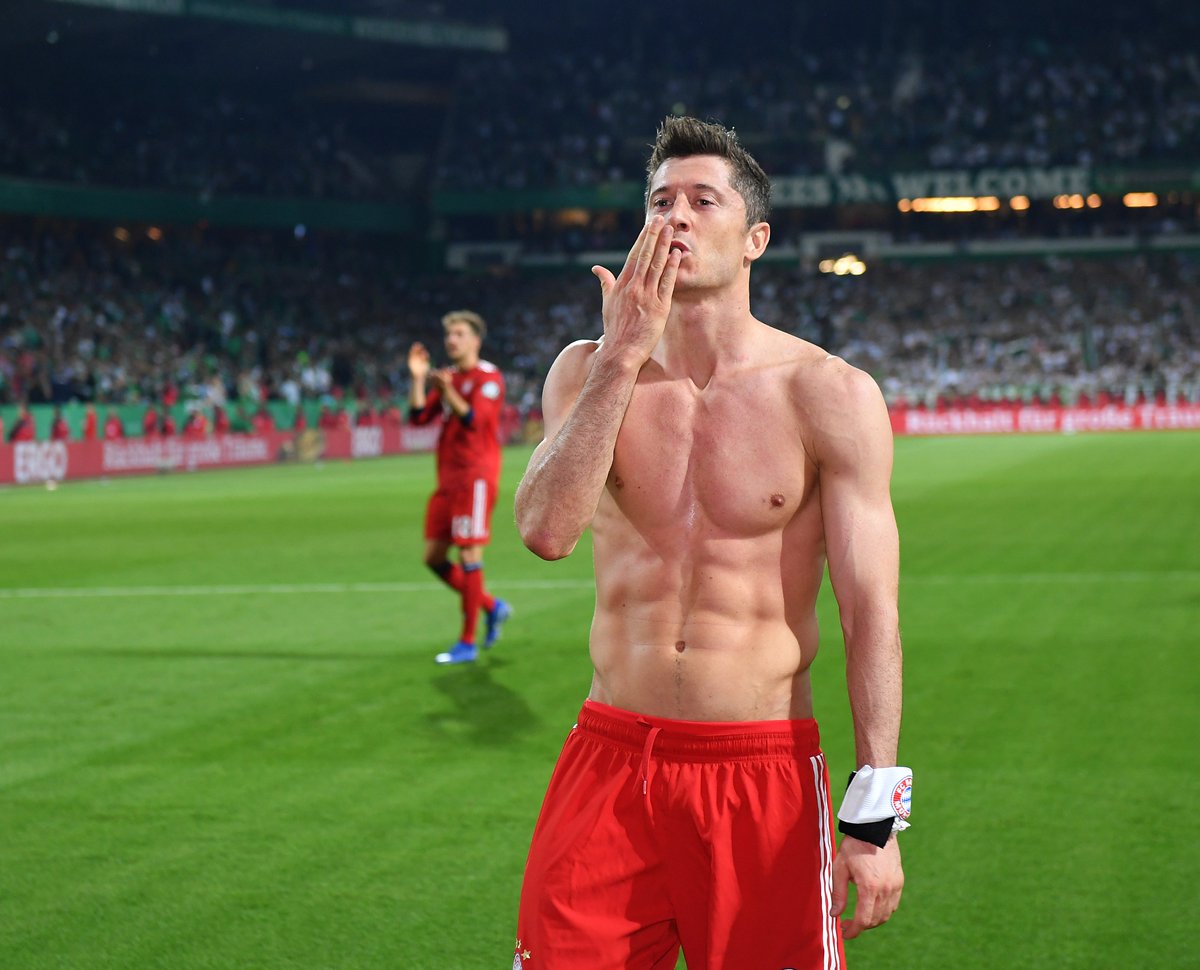 He told Bundesliga.com: "He's one of the best strikers in the world. Every season he scores a lot of goals. He's a very good striker. I've played with him on the national team so I know him very well. I saw him on the training ground and in the game. He's very strong, he plays well with his back to goal, but he's also the player who works hardest for the team, especially in the national team. He sometimes plays like a number nine, but sometimes he plays like a number ten, takes the ball and controls the situation. He's a very good player and in the national team he's our captain. He works very hard."
Lewandowski has been a consistent performer in the Bundesliga over the years and recently became the first foreign striker in the league to score more than 200 goals. As such, his value to the Bayern side remains intact but it remains to be seen whether he stays put with the club beyond the summer transfer window.
For the past few seasons, there have been reports indicating that the Pole could part ways with the Bavarian giants with the club reluctant to spend on big-name signings. Their transfer stance does not appear to have changed for the summer with the recruitment of young exciting players rather than banking on experience and it will be interesting to see whether Lewandowski has any thoughts of parting ways with the club.
Bayern have gone through a tough league season with Borussia Dortmund vigorously challenging them for the title. They are currently one point ahead of Dortmund at the top, but the title seems far from secured, considering they have tricky games against RB Leipzig and Eintracht Frankfurt to contend with during the dying stages of the season.
Category: Uncategorized | Tags: Bundesliga, Dawid Kownacki, Robert Lewandowski Comments Off on Kownacki says Robert Lewandowski is one of the world's best strikers