October 20th, 2022 — 2:16am
Hosts and holders Spain take on Portugal for the title on Saturday at Olivo Arena, Jaén. Saturday's UEFA European Under-19 Futsal Championship final is between hosts Spain and Portugal. Group B winners Portugal, who got the maximum nine points, then beat Ukraine 4-1 in their semi-final. Spain, who finished above Ukraine on goal difference in Group A, saw off Poland in the last four just as on their way to victory at Riga 2019, though this time it took extra time before they won 5-2.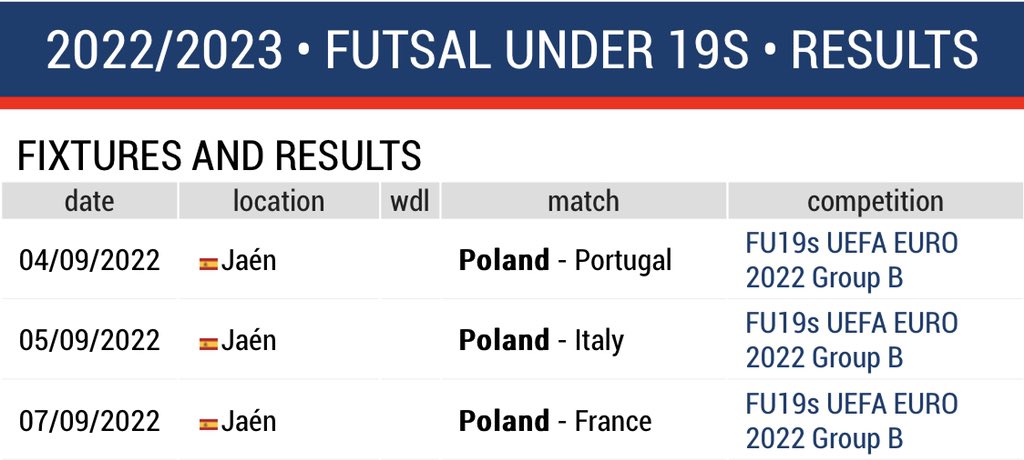 We introduce the contenders with Spain attempting to retain the title on home ground.
Continue reading »
Comments Off on       MEET THE UNDER-19 FUTSAL EURO FINALISTS: SPAIN VS PORTUGAL, TWO TITANS | Uncategorized